Join Charities For Kentucky with special guests from the University of Kentucky Football Team for an evening of fun filled competition on the lanes at LEXLIVE in downtown Lexington as we raise money for a variety of charitable organizations in the Commonwealth, featuring Central Kentucky Riding for Hope. Our Ballers: Devin Leary Barion Brown Dane Key Jager Burton Ray Davis JJ Weaver Deone Walker Darrion Henry Young Anthony Brown Noah Matthews Tyrese Fearby Alex Raynor…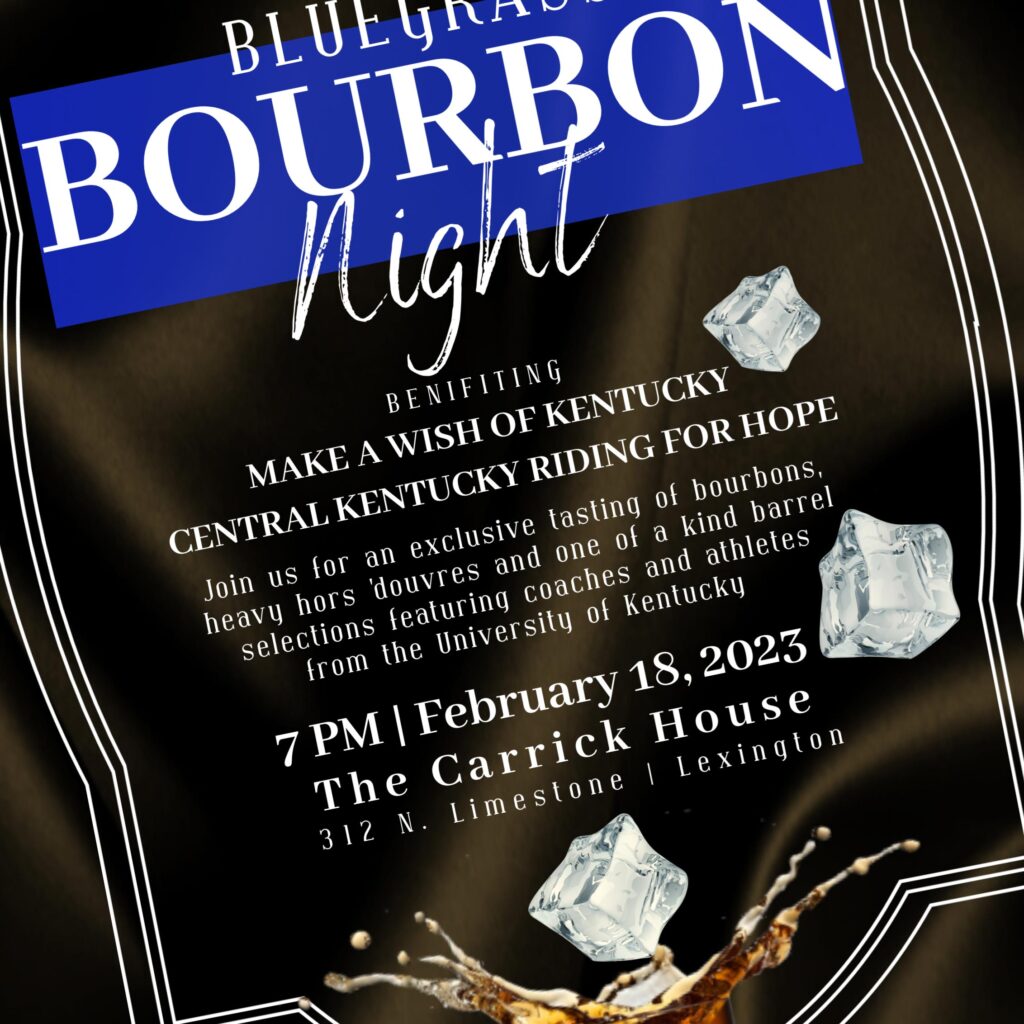 Date: February 18th
Time: 7:00pm
Join us for an exclusive tasting of bourbons, heavy hors d'ouvres and one of a kind barrel selections featuring coaches and athletes from the University of Kentucky.
Event benefits Make a Wish of Kentucky and Central Kentucky Riding for Hope.
OUR
Purpose
Charities for Kentucky aims to better our community and support University of Kentucky athletes.
OUR
Mission
Charities for Kentucky will raise money for worthy non-profit organizations across the Commonwealth in cooperation with University of Kentucky athletes to help promote fundraising with their name, image, and likeness.
Twitter feed is not available at the moment.