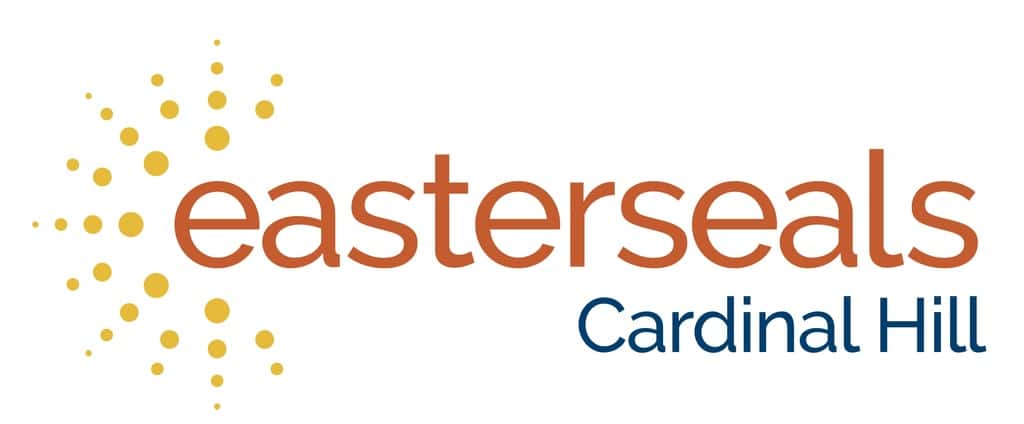 Easterseals Cardinal Hill is a nonprofit 501(c)(3) organization based in Lexington, KY. In 1950, Easterseals began serving children with polio from across the Commonwealth. As healthcare needs have changed over the years, so have the services in order to continue meeting the needs of children and adults throughout our state.
Programs offered by Easterseals include Adaptive Recreation, providing adaptive sporting and recreational opportunities such as sled hockey, skiing, adaptive climbing, and fishing. Creative Beginnings Child Development Program, serving children who have special needs and typically developing children in an inclusive setting. Adult Day Health, providing medical supervision for adults with intellectual and physical disabilities. HorseAbility, offering a summer program for school-aged children with intellectual and physical disabilities. And Pediatric Therapy, providing occupational, physical, and speech therapy for children. Community support is critical to the success of Easterseals as each of these programs are severely underfunded.
Easterseals recently purchased Lexington's former Shriners Hospital and will relocate following an extensive renovation set to be completed Fall of 2022. This move is both critical and beneficial allowing the non-profit to expand its current services and add a much-needed program for children with significant medical needs.
ALL ABILITIES…LIMITLESS POSSIBILITIES!